Tag Journal Workshop [English]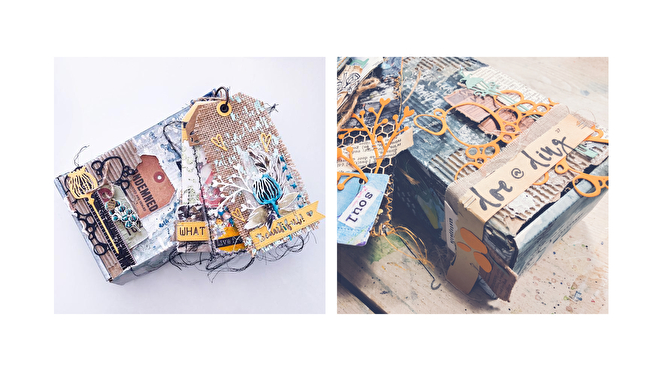 This is a workshop I teach together with Ilse Kleijer from Ik met Liefde.
The workshop
We will show you in 14 process videos how you can make such a beautiful Tag Journal and a storage boxes. For both, the box and the various tags, we show you all kinds of (mixed-media) techniques that we explain step by step.
To complete your journal, we will also show you how to make a beautiful journal charm with shrink film. So if you join us you will have made a very cool Tag Journal after attending this workshop.
The materials
You will also find a materials list in the workshop environment. This is an overview of the materials Ilse and I used. Of course, the Tag Journal is also very good with the products you already have in stock. In principle, you do not need to purchase anything special for this workshop.
Little side note: this is the same workshop as the tag journal workshop from Ilse. If you're enrolling at the webshop of Ilse you probably won't be enrolling in mine, unless you want to sponsor us double 😉
Online workshop platform
You will be added asap to the online workshop platform, so you can see all the video's. This is something that has to be done manually, it will take some time. I add you asap.